The bat is raised and a century of candles are on the cake: #ManOnTwitties Week 100 is here!
We can't quite believe we've been able to enjoy 100 whole weeks of pure, unadulterated sexy selfie greatness over on @ManOnToday. But here we are in our centenary week – and what a journey it's been thanks to all of you.
Seeing in our ton-up celebrations are a phenomenal quartet of covergirls: Gia, Gemma, Sammy Braddy and Toni-Camille.
Happy 100 Weeks Of Man Of Twitties 🥂💗#ManOnTwitties @ManOnToday pic.twitter.com/WPJhn9XljB

— Daisy Eve Lane ❤️ (@daisyevelane) March 29, 2022
Happy 100th week to @ManOnToday #manontwitties #twittytuesday pic.twitter.com/TCMXW9Vd5z

— ✖️EMILIE-RAE✖️ (@EmilieRaex) March 29, 2022
100 weeks of #ManOnTwitties ?!
Ive been honoured to be involved from the start -love these guys! And here's to 100 more years of @ManOnToday 🥂❤️ pic.twitter.com/Qg4hZM4lVH

— Lottii Rose (@LottiiRose) March 29, 2022
Joining the party are 15 other Twitties greats, including Amber Rae, Ashe Foxx, Bad Arse Beauty, Daisy Eve Lane, Danni Evans, Emilie-Rae, Jenny James, Kandi Land, Lottii Rose, Michelle De Feo, Sascha McGee, Chloe Sheldrake, Smoochy, Stacey Megan, and the legend that is Stacey Poole.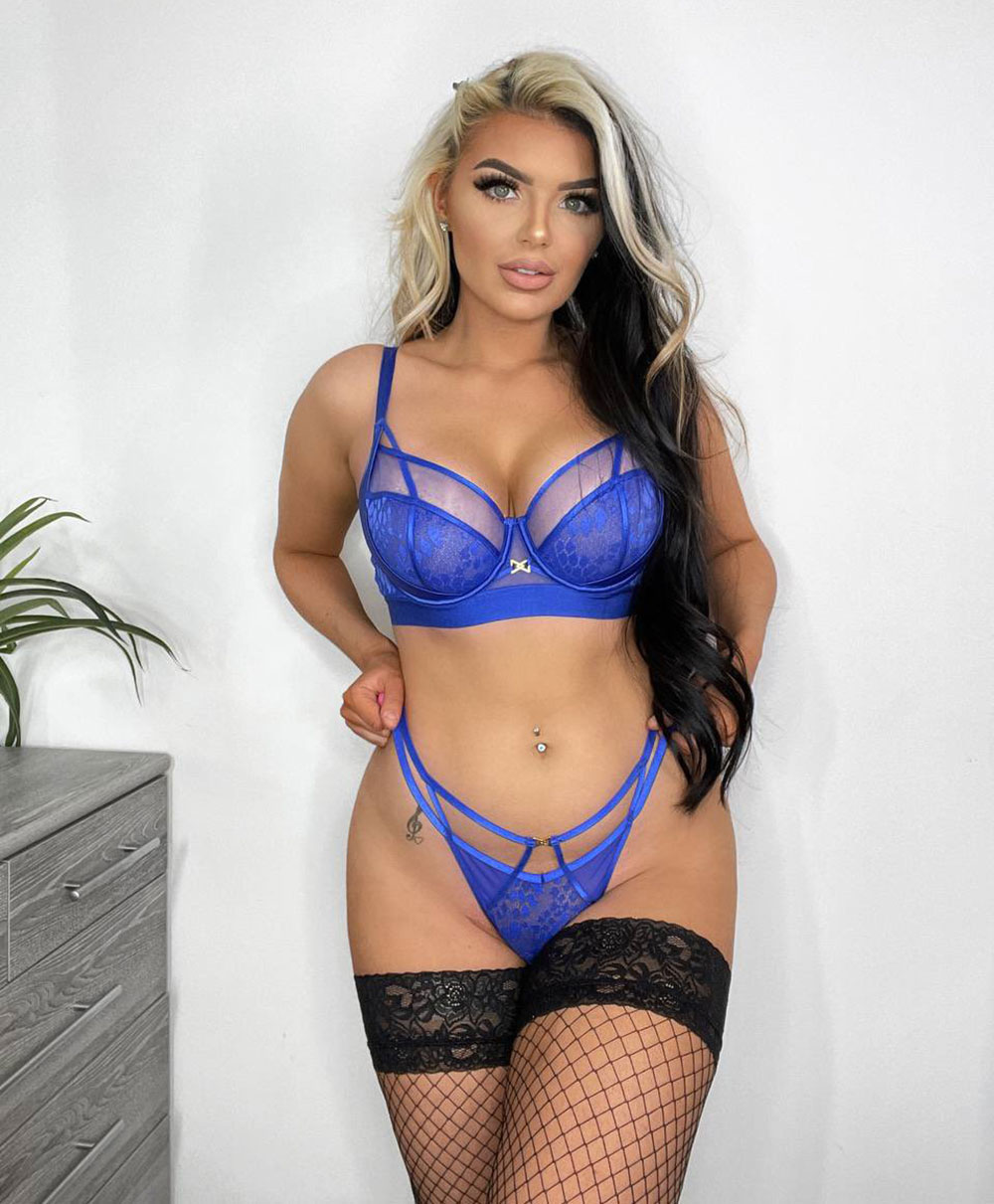 CONGRATS @ManOnToday on your 100th #ManOnTwitties 🥳

Thanks for sharing twitters hottest honeys! pic.twitter.com/qqlIx9eW1f

— S a s c h a M c G e e (@MissTMCgee) March 29, 2022
#ManOnTwitties @ManOnToday https://t.co/xpLWzTNTBD ☘️ pic.twitter.com/Duatycq7DD

— michelle de feo (@michelledefeo) March 29, 2022
My @ManOnToday #ManOnTwitties entry for this week! #bedtime 🤍 pic.twitter.com/ZMHCDCXtWe

— StaceyMeg21 (@StaceyMeg21) March 29, 2022
They've produced 21 incredible new pictures – and one very, very hot video – for you to enjoy over on Man On VIP! It's 100% free to sign up, takes just a few seconds to do so, and is home to the entire #ManOnTwitties archive and so much more.
Once registered, simply open the Feed, tap "load VIP content", and #ManOnTwitties Week 100's beauties will appear alongside their Twitter link – making it easy to follow your favourites.
Just remember to scroll up and hit "load more" for the full collection, plus even more sexy goodness from the Twitties world and beyond.
Celebrating 100th week on #ManOnTwitties tonight. 👏🏼

More of this on my website https://t.co/iOlajy2ICg pic.twitter.com/enqo3gjTby

— Stacey Poole (@StaceyPoole1) March 29, 2022
Happy TITTY TUESDAY! 🍒
& happy 100th week of #ManOnTwitties 💕😍@ManOnToday @JennyJamesFans

Links in my bio for 50% off OnlyFans 😉✨ pic.twitter.com/crvKY6cyTn

— 🖤♡ Jenny James ♡🖤 (@JennyJamesFans) March 29, 2022
https://t.co/z61erajODC #ManOnTwitties pic.twitter.com/xpxK946DT8

— chloe sheldrake (@sheldrake_chloe) March 29, 2022
And if you fancy helping us #KeepGlamourAlive, you can also sign up to VIP Premium.
Doing so grants access to 700+ exclusive pictures and videos from the likes of Libby Ella, Sarah McDonald, Chloe Welsh, Lucy Vixen, Daisy Watts, Ashleigh Fraser, Chelsea Chamberlain, Gemma, Emilie-Rae, Claudia Dean, Leah Francis, Fiona Siciliano, Alice Goodwin, Sammy Braddy, Jodie Gasson, Asha Evans, Jess Davies, and many more to come.
Just tap the big menu button at the bottom of the VIP platform on mobile to head to the VIP Premium page.
Follow Toni-Camille on Twitter
100 weeks of #manontwitties thanks to @ManOnToday
No wonder Tuesday is my favourite day 😜 pic.twitter.com/tL2VG5hI0l

— DanniEvans (@DanniEvansCam) March 29, 2022
@ManOnToday #ManOnTwitties pic.twitter.com/nKrC8LQMTt

— Amber Rae (@Amber_Rae04) March 29, 2022
A special thanks to each and every one of our Twitties for getting involved not just week, but for the preceding 99 as well – we really couldn't have done it without you all. And thanks to you for signing up to Man On VIP! We massively appreciate it.
See you next Tuesday over on @ManOnToday as #ManOnTwitties begins the mission to 200!