Looking for something to kickstart the year? We've got you covered.
Well, more specifically, the glorious Asha Evans has – because she has returned to Man On with a video that's so dangerously hot (and outrageously brilliant), it should come with a health warning.
It was just a few months ago when Asha sent you all crazy with her sensational topless shoot and sexy striptease video.
Now she's back – with new hair, a new Man On vest, and a jaw-dropping new naked striptease video.
Here's a little teaser…
🎥 Coming soon… @AshaEvansModel #KeepGlamourAlive pic.twitter.com/KZy7wh6G0S

— Man On – #KeepGlamourAlive (@ManOnToday) January 11, 2021
And that's not all. To accompany the video, we also have a brand new 16 picture topless strip shoot from Asha to go with it!
Those smart cookies among you who have very sensibly already signed up to Asha's amazing OnlyFans will be familiar with her sensational content.
But here's how to enjoy it on Man On…
Asha Evans' incredible naked striptease video
Man On VIP Premium members can now enjoy Asha Evans' scintillating naked striptease video and topless shoot, which has just been added to the platform.
And to celebrate Asha's long-awaited Man On VIP return, you can currently get a massive 50% off your Premium membership.
That means you can see Asha's all-new shoot and naked striptease video – plus over 440 rude pictures and topless videos in the ever-growing Premium archive, for just $3.49 / £2.75.
Just make sure you're quick, because it's a limited time offer!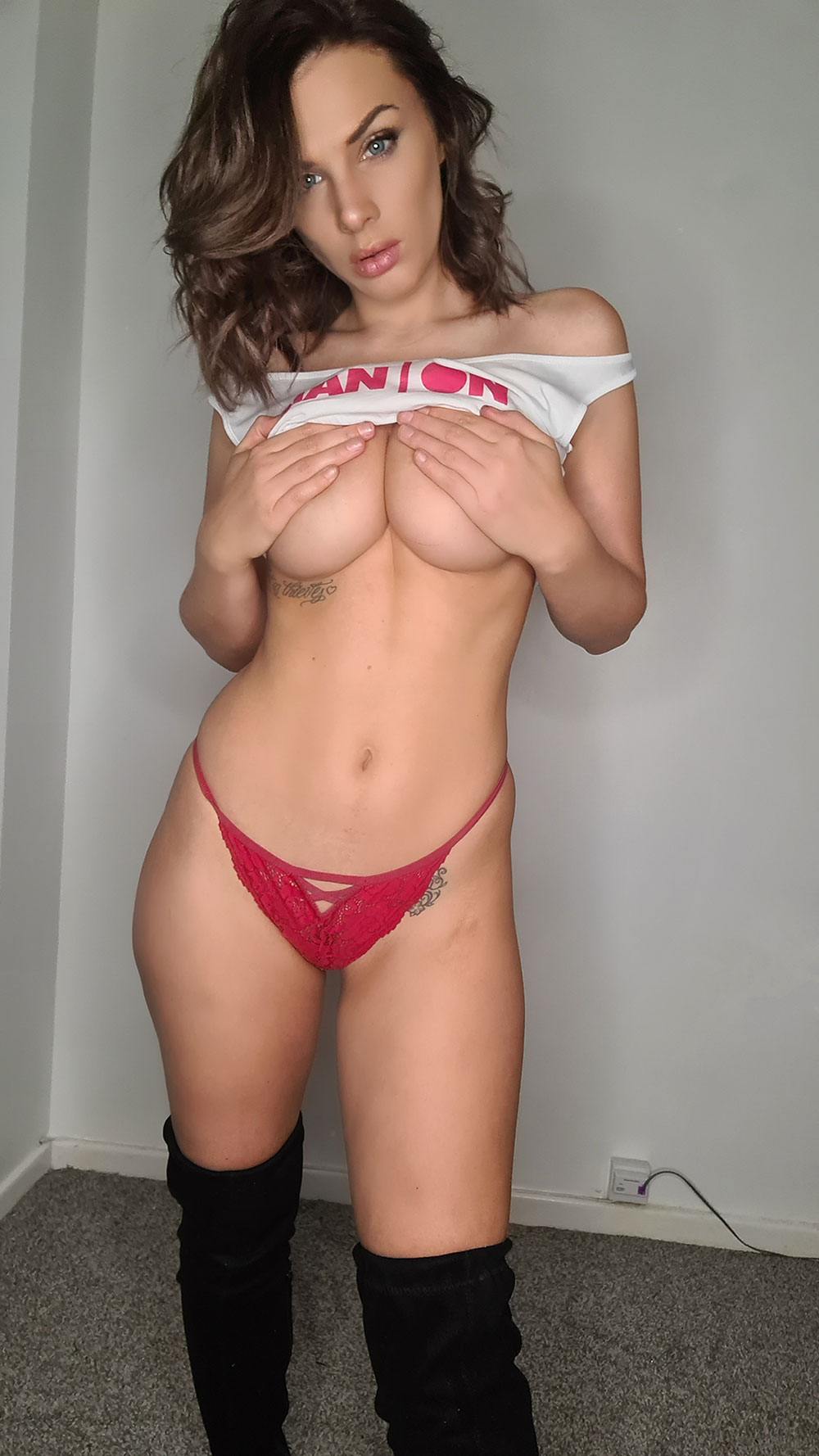 Still unsure? Here's a look at what else you can enjoy exclusively on VIP Premium.
You'd be crazy to miss out, so head on over to Man On VIP now to get involved.
2021 is suddenly looking up, eh?
For loads more unmissable Asha Evans strip content, make sure you sign up to her red-hot OnlyFans page!