We partied like it was #ManOnTwitties Week 99 over on @ManOnToday on Tuesday evening!
And popping the Champagne corks (as well as popping their clothes off, of course) are this week's quartet of covergirl heroines – Lucie Hart, Daisy Eve Lane, Gemma and Emma Glover!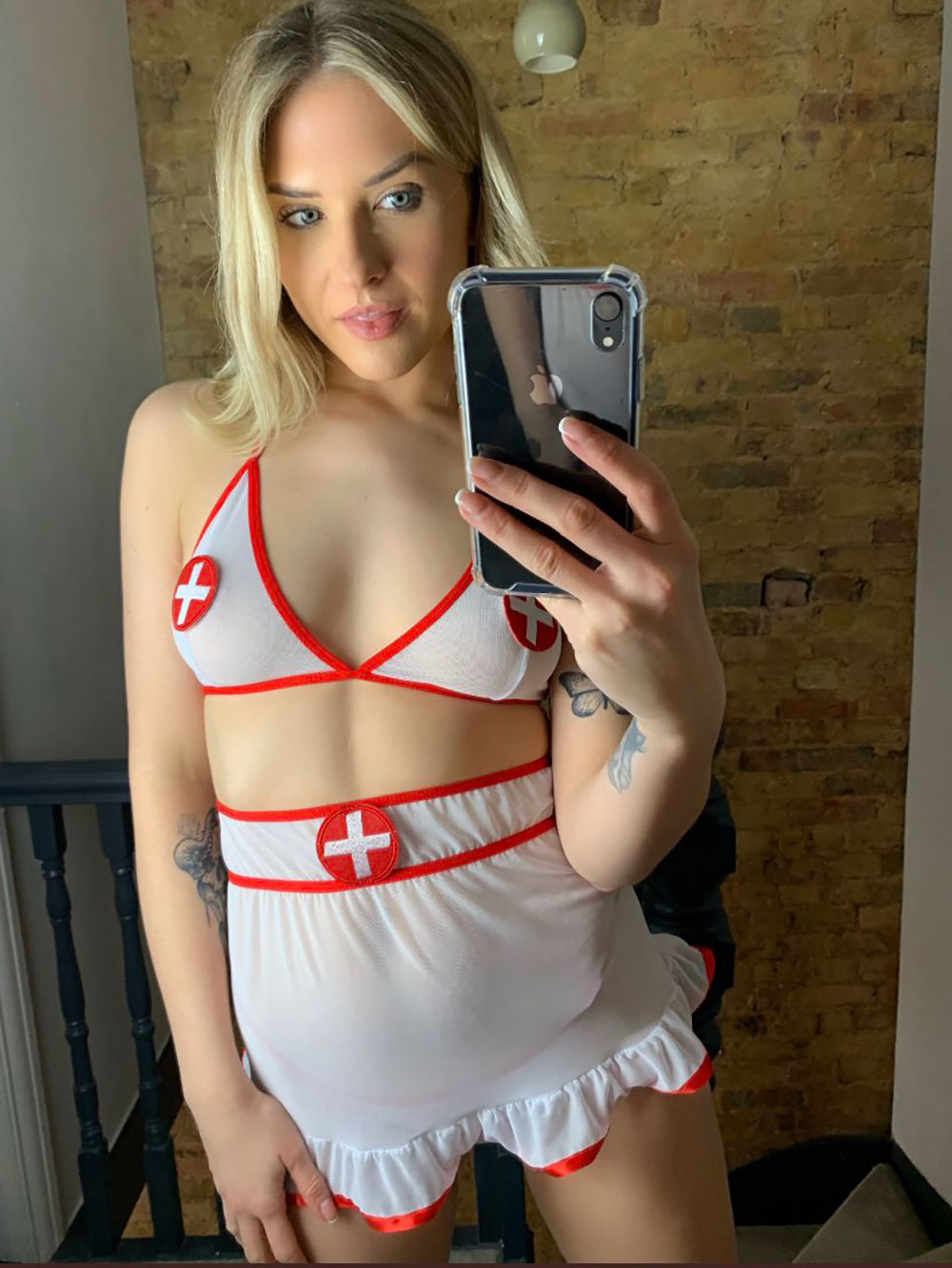 Sun's out, bums out! https://t.co/Pbnhzzs4r4@ManOnToday #ManonTwitties pic.twitter.com/V4HgFklQLB

— Lottii Rose (@LottiiRose) March 22, 2022
@ManOnToday #ManOnTwitties pic.twitter.com/3ugSHy9ppU

— Jen ✨🌙 (@jenloveheartx) March 22, 2022
They were joined on the mostly-naked dance floor by seven perfect babes: Amber Rae, Hannah Peach, Jen Loveheart, Jenny James, Lottii Rose, English Rose and Stacey Megan.
@ManOnToday #ManOnTwitties pic.twitter.com/iTuH9apRYO

— Amber Rae (@Amber_Rae04) March 22, 2022
It's that time again!😃✨ @ManOnToday ManOnToday #ManOnTwitties #KeepGlamourAlive pic.twitter.com/ghXB1215zO

— English-rose🥀 50% sale! ✨ (@amberkarisrose) March 22, 2022
It means we have 13 delightfully rude pictures – plus one sexy strip video – ready and waiting for you to enjoy over on Man On VIP! It's 100% free to sign up, takes just a few seconds to do so, and is home to the entire #ManOnTwitties archive and so much more.
Once registered, simply open the Feed, tap "load VIP content", and #ManOnTwitties Week 99's beauties will appear alongside their Twitter link – making it easy to follow your favourites.
Just remember to scroll up and hit "load more" for the full collection, plus even more sexy goodness from the Twitties world and beyond.
Happy Toesday! 👣😜
Hope everyone's enjoying the sunshine! ☀️💕@ManOnToday @JennyJamesFans https://t.co/PSpkvZHtuM#ManOnTwitties pic.twitter.com/ViEfyjLWoi

— 🖤♡ Jenny James ♡🖤 (@JennyJamesFans) March 22, 2022
It's titty Tuesday that means #ManOnTwitties

My onlyfans https://t.co/XEGIwwOJA0

Exclusive https://t.co/MaCBJh44yp

Socialikon https://t.co/W6dh7CHQjY pic.twitter.com/BwKFQPyXOb

— Hannah (@hannahpeach93) March 22, 2022
And if you fancy helping us #KeepGlamourAlive, you can also sign up to VIP Premium.
Doing so grants access to 700+ exclusive pictures and videos from the likes of Libby Ella, Sarah McDonald, Chloe Welsh, Lucy Vixen, Daisy Watts, Ashleigh Fraser, Chelsea Chamberlain, Gemma, Emilie-Rae, Claudia Dean, Leah Francis, Fiona Siciliano, Alice Goodwin, Sammy Braddy, Jodie Gasson, Asha Evans, Jess Davies, and many more to come.
Just tap the big menu button at the bottom of the VIP platform on mobile to head to the VIP Premium page.
@ManOnToday My #ManOnTwitties holiday throwback!! ☀️ #takemeback #tuesdaymotivations pic.twitter.com/zcDJj417BA

— StaceyMeg21 (@StaceyMeg21) March 22, 2022
As always, thanks to each and every one of our Twitties for getting involved – and to you for signing up to Man On VIP! We massively appreciate it.
See you next Tuesday over on @ManOnToday for the big one we've all been waiting for: #ManOnTwitties Week 100!