Never mind the Brits, it was all about the ti… – well, you can finish that sentence yourself – for #ManOnTwitties Week 93!
Showcasing their gongs as this week's covergirls are the quite magnificent quartet of Lottii Rose, Sascha McGee, Gemma, and Donna Matheson.
#ManOnTwitties @ManOnToday https://t.co/xpLWzTOrrb 🌺 pic.twitter.com/jsb3MJM9nK

— michelle de feo (@michelledefeo) February 8, 2022
❤️❤️@ManOnToday #ManOnTwitties pic.twitter.com/UofQE6Sx4F

— Emelia Paige – OFs – (@EmeliaPaigexx) February 8, 2022
Titty Tuesdays 🍒😜https://t.co/PSpkvZI1kk@ManOnToday #ManOnTwitties #TittyTuesday #OnlyFans #BritishGirls pic.twitter.com/IcbzNRIAMb

— 🖤♡ Jenny James ♡🖤 (@JennyJamesFans) February 8, 2022
Joining the Twitties supergroup this week were 14 other babes which put us in a spin, including Bad Arse Beauty, Dakota Dior, Emelia Paige, Freya Tuffner, Jenny James, Jessica Raine, Carmela Lixx, Lottie Harley, Madison Jane, Michelle De Feo, English Rose, Princess Emi, Smoochyj, and Stacey Megan.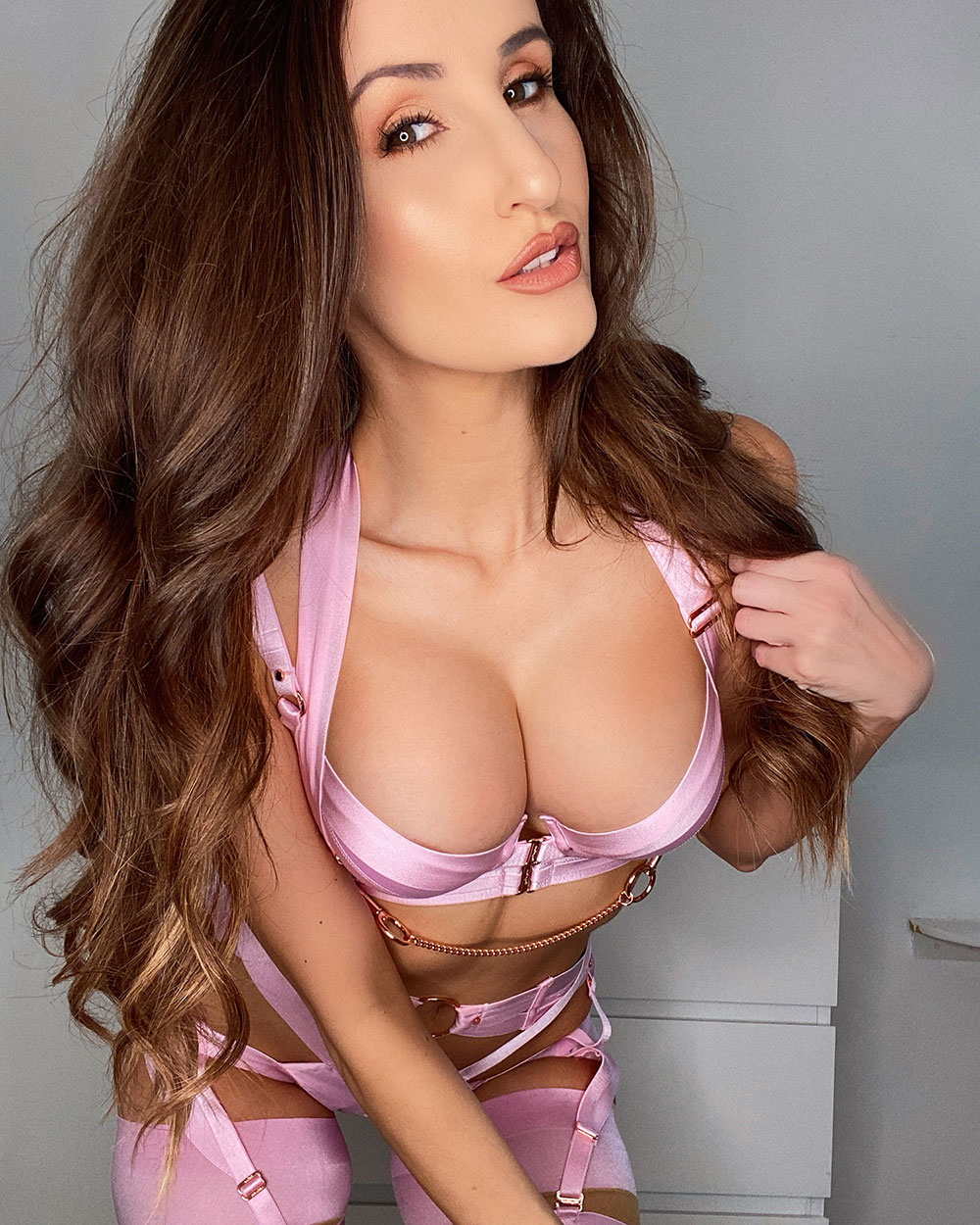 My onlyfans is free, come play with me right now 💦https://t.co/7TtRxm9jWx #onlyfans #onlyfansgirl #findom #latina #sellingcontent #MorningSeex #ContentCreator #AdultWork #ManOnTwitties #freeonlyfans #onlyfanspromo pic.twitter.com/RdAknrDIk9

— CARMELA LIXX 🔞💦👅💕 (@latinalicksxo) February 3, 2022
@ManOnToday #ManOnTwitties #pinchpinch 😈🖤 pic.twitter.com/rux8ljXnsA

— StaceyMeg21 (@StaceyMeg21) February 8, 2022
Today's the best day because it's @ManOnToday #ManOnTwitties 🥵 pic.twitter.com/1FZs17CvnW

— LottieHarley NO PPV ❤️.. 🇬🇧 (@LottieOfficial) February 8, 2022
As a result we have 20 new strip selfies for you to enjoy over on Man On VIP! It's 100% free to sign up, takes just a few seconds to do so, and is home to the entire #ManOnTwitties archive and so much more.
Once registered, simply open the Feed, tap "load VIP content", and #ManOnTwitties Week 93's beauties will appear alongside their Twitter link – making it easy to follow your favourites.
Just remember to scroll up and hit "load more" for the full collection, plus even more sexy goodness from the Twitties world and beyond.
@ManOnToday Hey 👋🏽 #ManOnTwitties
———https://t.co/n35e2vidCZ pic.twitter.com/mOJyptcFdQ

— CHECK MY BIO 👀 (@DakotaDiorModel) February 8, 2022
Grab me and spank me😈🍑@ManOnToday #ManOnTwitties pic.twitter.com/SyLQqC54na

— Emi🍒✨Birthday 19th Feb🥳✨ (@princess_emi_xo) February 8, 2022
And if you fancy helping us #KeepGlamourAlive, you can also sign up to VIP Premium.
Doing so grants access to 700+ exclusive pictures and videos from the likes of Libby Ella, Sarah McDonald, Chloe Welsh, Lucy Vixen, Daisy Watts, Ashleigh Fraser, Chelsea Chamberlain, Gemma, Emilie-Rae, Claudia Dean, Leah Francis, Fiona Siciliano, Alice Goodwin, Sammy Braddy, Jodie Gasson, Asha Evans, Jess Davies, and many more to come.
Just tap the big menu button at the bottom of the VIP platform on mobile to head to the VIP Premium page.
@ManOnToday #ManOnTwitties #KeepGlamourAlive pic.twitter.com/Umd9K38dEP

— English-rose🥀 50% sale! ✨ (@amberkarisrose) February 8, 2022
@ManOnToday #ManOnTwitties https://t.co/78n2RAfMuE pic.twitter.com/lNAKzwiL14

— JessicaRaine (@jessicaraine__) February 8, 2022
As always, thanks to each and every one of our Twitties for getting involved – and to you for signing up to Man On VIP! We massively appreciate it.
See you next Tuesday over on @ManOnToday for more #ManOnTwitties brilliance!