You don't need us to remind you what enormous fans we are of the glamour great that is Sammy Braddy.
But hey, we like talking about her – so we're going to do so anyway.
Over the past year, we've brought you the sexiest pictures from her mostly-naked lockdown, alerted you to whenever she slips into lace lingerie, and shared four of her boobiest ever topless videos.
Now it is our duty to inform you that the legend – whom ZOO once crowned as the owner of the Best Boobs In Britain – has dug out her teeniest, weeniest bikini to make the most of the sun!
View this post on Instagram
Simply lovely.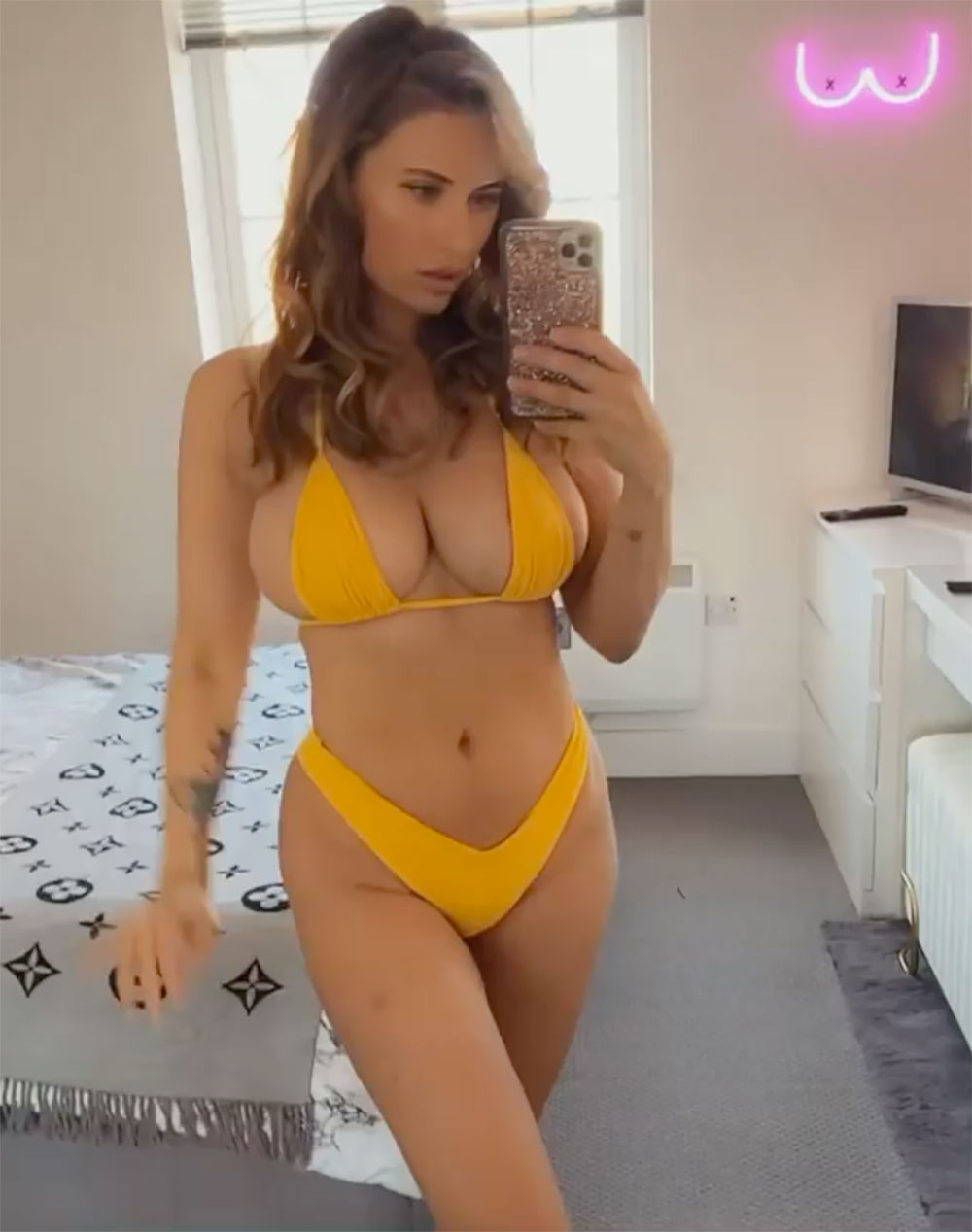 For more bikini brilliance, don't miss #ManOnTwitties Week 59. And of course don't forget to check out Sammy's sensational OnlyFans page!