ITV's The Chase has always been essential viewing for the daytime TV aficionado.
And viewers of Monday's episode were treated to what will surely go down as one of its greatest-ever episodes – and it's all thanks to one jaw-dropping contestant.
Ladies and gents, say hello to Pepe.
Her appearance on the show immediately caused Pepe to start trending on Twitter, as the nation instantly fell head over heels for her:
Ive never wanted someone to get through on the chase as much as Pepe .. just wow 🔥 #TheChase pic.twitter.com/nIIzctOqHG

— ollie bates (@ollie_bates1) January 11, 2021
Pepe from The Chase.

Good Fucking Lord. pic.twitter.com/WVQEikIWEP

— Z / K (@ZHollowayyy) January 12, 2021
"I'm quite a quiz fan," explained Pepe to host Bradley Walsh. "My family gets sick of how much I ask them to quiz me!"
Unfortunately for Pepe, however, all that practice didn't translate to much success on the show.
After racking up £3,000 in the cash builder, she opted to take the lower offer of £1,000 from The Governess – yet was caught anyway.
It meant the country was robbed of more Pepe in the final chase. Gutting.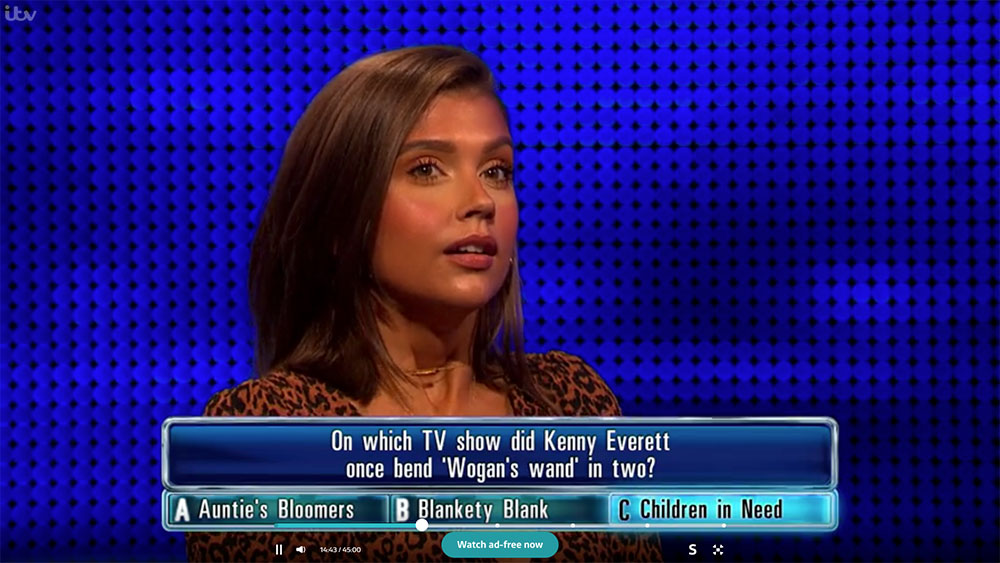 So, what do we know about the stunning Pepe?
Other than sharing a name with Arsenal's disappointing record signing, there's not much else to go on.
We do know that she's a 23-year-old learning support assistant from Hampshire, is a self-confessed Harry Potter superfan, and is planning a trip to Orlando, Florida.
And had she emerged victorious, she'd have put the cash towards renovating the home she shares with her boyfriend – who will be henceforth known as the luckiest person on Earth.
Sadly for Pepe, however, she went home empty-handed. But let's be honest: the real winner in all this was the great British public.
Petition to make Pepe a team member on every show, anyone?
Images credits: The Chase / ITV