Like the lads' mag equivalent of a digital postman, we always deliver.
OK, so that comparison makes less sense than your local coronavirus restrictions, but you get our point.
Over the past couple of weeks, you all went crazy for Emilie-Rae's scintillating topless shoot. Those red-hot pictures gave you just a little taste of what you can expect on Emilie-Rae's unmissable Admire Me page, which we wholeheartedly recommend you checking out.
You demanded to see more, and now we are only too happy to oblige.
We are extremely pleased to announce that you can see Emilie-Rae's mesmerising, fully topless dressing room striptease video now on VIP Premium!
How to see Emilie-Rae on VIP Premium
Simply sign up to Man On VIP, watch a clip from Emilie-Rae's topless strip in the Feed, then unlock our premium content for the full uncensored version. You can find out more about what VIP Premium membership gives you here.
And right now you can get 50% off your membership, meaning you can see Emilie-Rae's shoot (and everything else in VIP Premium) for just $3.49 / £2.75. But you need to be quick, because once that offer is gone, it's gone!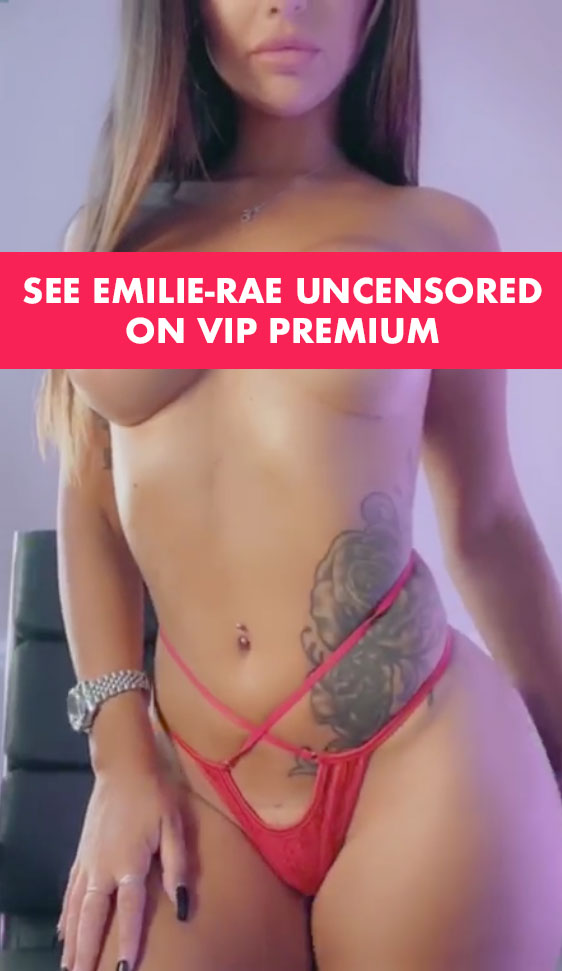 There's much more from the #ManOnTwitties great to come, but until then, head on over to Man On VIP and prepare to have your mind blown by Emilie-Rae!
For loads of more amazing Emilie-Rae content (over 1,500 posts), make sure you sign up to her Admire Me page!