Gentlemen, we bring you news that immediately proves 2021 is going to be so much better than the poxy year we've just waved goodbye to.
No, unfortunately there's nothing we can do about yet another dreaded lockdown. But we now know what you can do to pass the time: celebrate the return of the one and only Daisy Watts to the world of glamour!
First day shooting for my page today ☺️ Who's joined up 🙋🏼‍♀️https://t.co/qiHCUDGDht pic.twitter.com/0WmVDCydXF

— Daisydootaylor (@daisydootaylor) January 5, 2021
It's been five long years since Daisy Taylor – as she is now known – graced the glamour cameras, stealing the show in ZOO's last ever shoot.
Here's a smouldering behind the scenes selfie to jog your memory: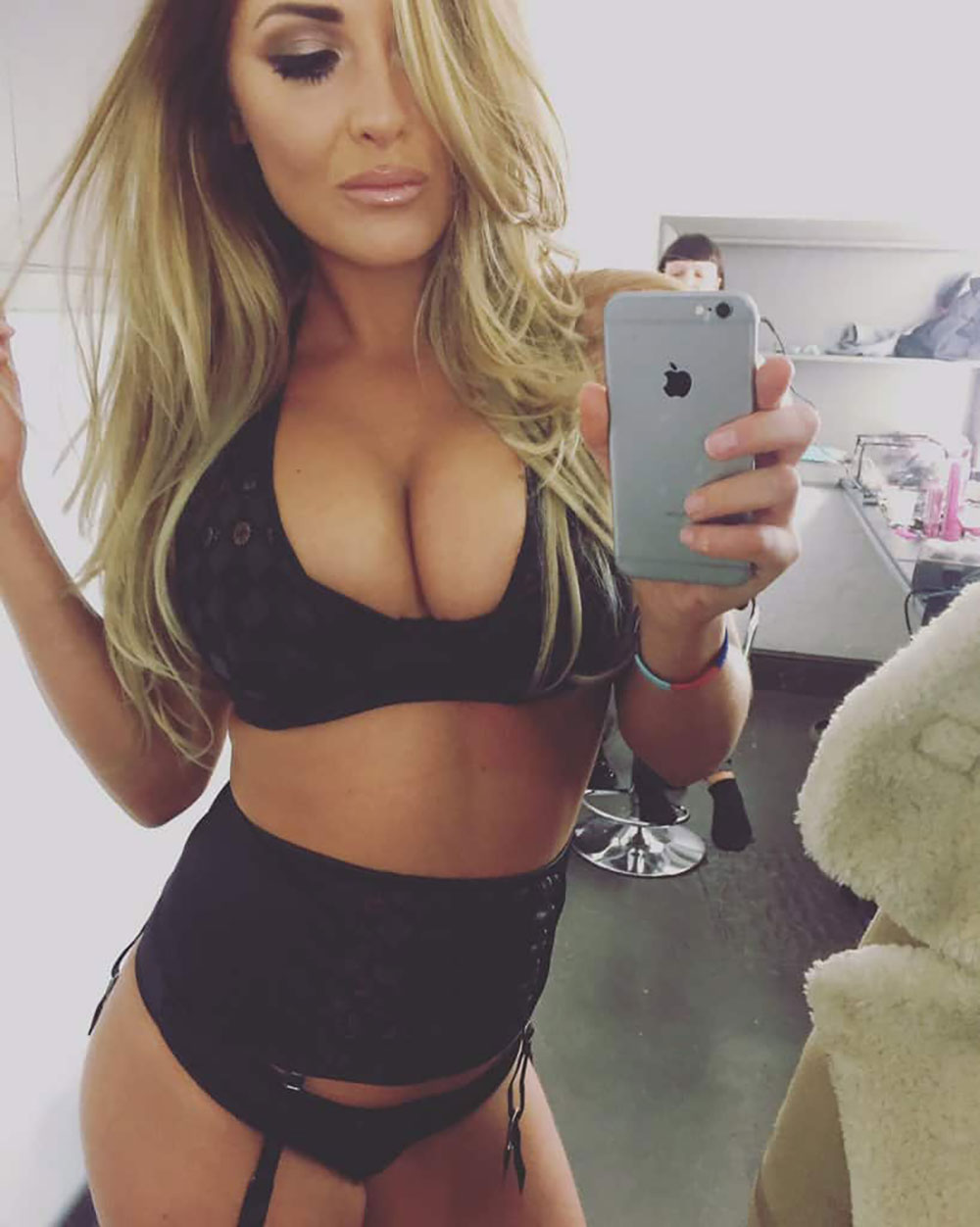 It's fair to say Daisy's been keeping busy in the meantime, getting hitched and launching her very own fashion label, To Be Taylor.
But she's bringing it back to where it all started for 2021, donning sexy lingerie (and taking it all off again, of course) for her brand new OnlyFans page.
And we've got the exclusive look at what to expect!
"I'm so happy to be back shooting," explained Daisy, speaking exclusively to Man On. "I've missed everything about it: the glamour, the lingerie, interacting with all the fans… and stripping off, of course!"
"My OnlyFans is the only place where you can see all of my sexy new shoots and videos," continues Daisy. "Hopefully it'll cheer everyone up in lockdown. I can't wait for everyone to see what I've been getting up to!"
These pictures are just a mere taste of what to expect on Daisy's red-hot page, which features new fully topless, uncensored content.
A bona fide lads' mag legend, we couldn't be happier to see Daisy step back in front of the cameras again – and we have plenty of exclusive features with the Staines sexpot coming up. But we'll leave the last word to Daisy.
"What are you waiting for, boys? Come and say hello! We've got a lot of catching up to do…"
Want to see much more? Of course you do! Sign up to Daisy's OnlyFans page now!