If ever there was an individual who makes a complete mockery of the phrase "face for the radio", it's the sensational Scarlett Howard.
The flame-haired Essex beauty is both a professional model and radio presenter for various stations, most notably Kerrang! which gives her free rein to play the metal music she loves so much.
Had the best week on @kerrangradio 🤘🏼🔈 if you missed any shows you can catch up online. So good to play the music I love so much 🙌🏻😝 pic.twitter.com/Lf8qfurnMc

— Scarlett Howard (@ScarlettSHoward) December 21, 2019
After lighting up our timelines (and headphones) for so long, we felt like we ought to get to know Scarlett a little better whilst enjoying one of her incredible shoots.
So we sat down with the tea obsessive to discuss how she got in front of the camera and behind the mic, falling off yoga balls, taking sexy pictures and, most importantly of all, how she makes the perfect cuppa!
Scarlett Howard fact file and interview
Name: Scarlett Howard
Age: 27
Location: Essex
Social media account links: Twitter | Instagram | OnlyFans
A very warm welcome to Man On, Scarlett! You look utterly amazing in this shoot. Tell us how you first got into modelling?
Thank you! Well at first I was a child model, before getting back into the industry when I turned 18. I never intended for it to be my job, but nine years on, here we are!
And what about your career behind the microphone?
I started doing radio about five years ago and spent a lot of time shadowing other radio presenters and making demos. Some people think just talking into a mic between songs is easy, but it's really hard work!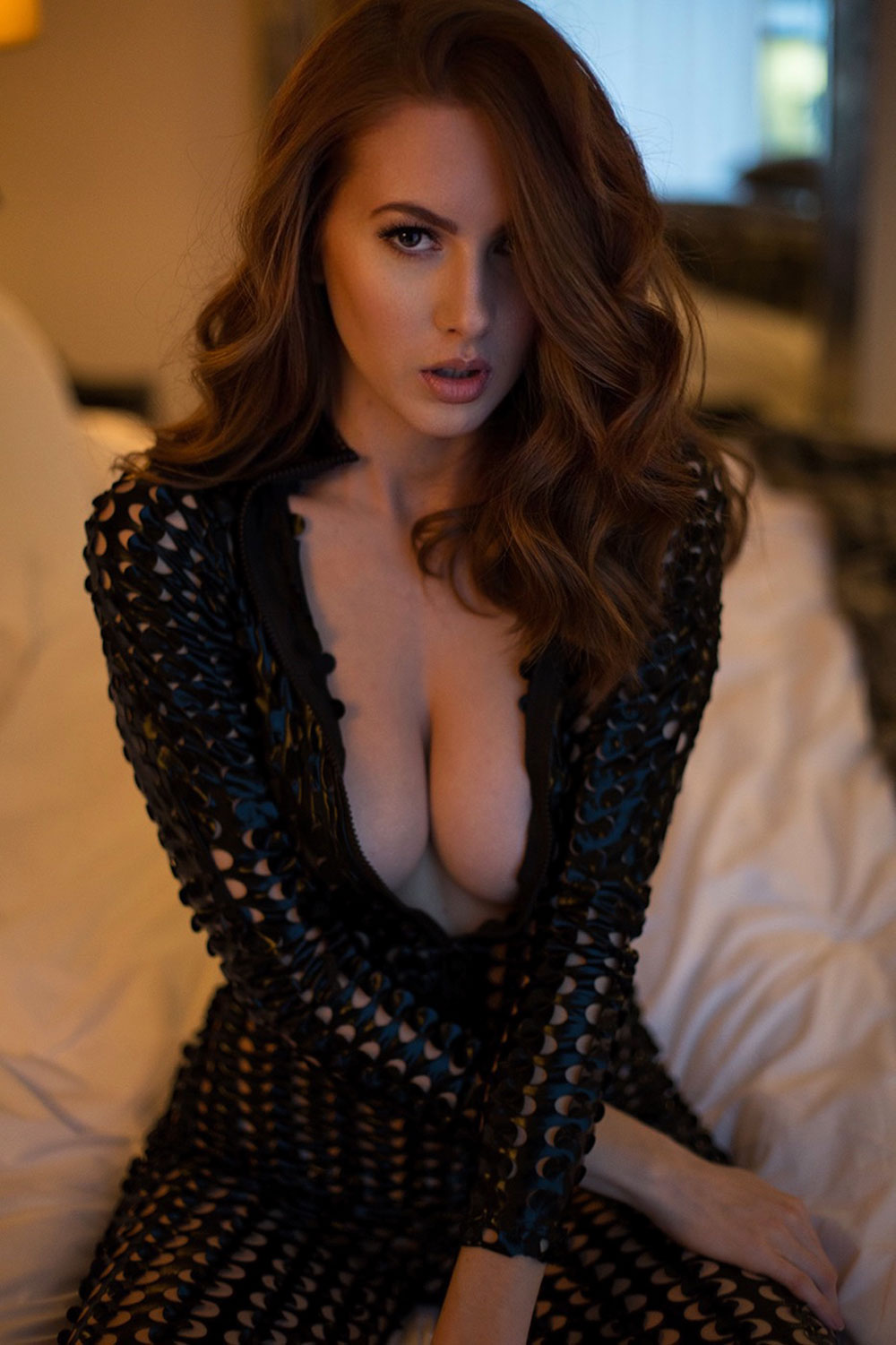 What's the funniest thing that's ever happened to you whilst on air?
I once decided to bounce on a yoga ball to do my show instead of sitting on a chair – help strengthen the core and all that! Needless to say I fell off it halfway through an on-air link and screamed. If only it was caught on camera… I'd have probably got £50 off You've Been Framed! Haha!
What would be your dream job on the radio?
I already work at my dream station, Kerrang!, covering all different slots in the schedule, but I would absolutely love to have my own regular show. That would be the ultimate dream!
Do you have any close friends in the modelling and radio worlds?
I have lots of lovely friends from the industry, and I am particularly close to Sabine Jemeljanova.
Why should people sign up to your OnlyFans?
Because the content is exclusive and a lot different to my other social media platforms. I push the boundaries and create sexy, fun images that people seem to love!
We certainly love them! What's the best thing about having a big fanbase?
I love speaking to fans from different parts of the world and learning about where they come from. It's so cool – and educational!
We noted you weren't happy with the American lady who went viral for her version of "British tea". So we've got to ask: what's your perfect cuppa?
I feel sick https://t.co/mw0IQ7x8MH

— Scarlett Howard (@ScarlettSHoward) June 8, 2020
I like my tea like my men: strong and sweet!
Noted! What do you love doing in your spare time?
Naturally as a DJ, I love checking out new music. Outside of that I watch trash on Netflix and I really love horse riding but I don't get to do it as often as I'd like.
So what trash are you watching on Netflix at the moment?
I just finished Selling Sunset and now I am watching Below Deck. It's terrible but I love it. I have also been rewatching episodes of Arrested Development during lockdown. It's hilarious!
What's the first thing you'll do once lockdown is fully over?
I would love to go on holiday… and sit in the shade, obviously! Classic ginger life!
Your dog often takes centre stage on your Instagram. Can you tell us a bit about her?
Babybelle is a Cavanchon, and the most silliest, unintelligent dog on the planet – but she's so funny and makes all of my days brighter! I think I may have made it worse by calling her such a ridiculous name tough. Poor thing!
Lastly, if someone dropped £1m into your bank account right now, what's the first thing you'd do?
I would immediately take all of my friends on holiday as a post-lockdown treat! Then I would buy some Pygmy goats because, well, why not?
Scarlett Howard's quickfire Q&A
Favourite drink: Tea
Favourite food: Pasta
Favourite film: Save The Last Dance
Favourite TV show: Breaking Bad or Power
Favourite holiday destination: Dubai
Biggest celebrity crush: Marilyn Manson