We'll be straight with you: we don't tend to take much notice of advertisements for female beauty products (a bottle of all-in-one shower gel is more than enough to take care of our personal needs).
But it's a completely different story when said commercials involve the spectacularly sexy Megan Barton-Hanson.
The former Love Islander introduced us to the world of boob moisturisers last week when she got her watermelons out in this stare-worthy snap:
Now, as part of her hook-up with INC.redible Cosmetics, Megan has shared two more raunchy images – this time promoting nourishing bum moisturisers designed in the shape of the peach emoji, would you believe.
And, as per last week's watermelon boob mask discovery, we had absolutely no idea these derrière stickers existed – but we are mightily glad they do.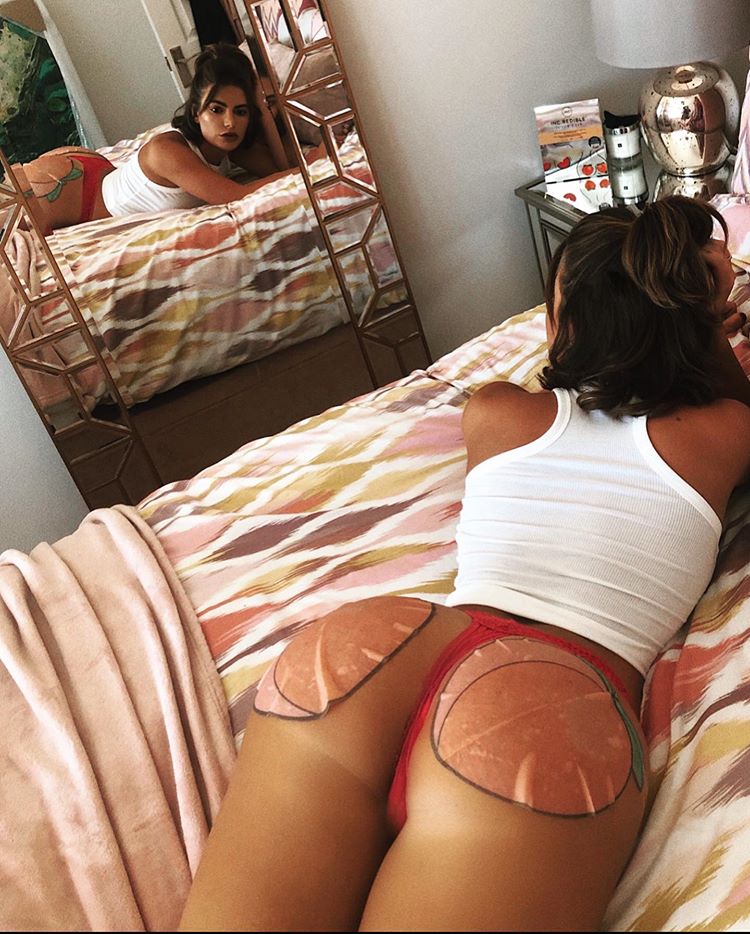 We know you're big fans of the Essex sexpot (well, you were never going to be that interested in the moisturiser, were you?) so stay tuned to Man On using the details below for more Megan Barton-Hanson goodness to come! In the meantime, do check out her red-hot OnlyFans page – or come and find out what her favourite sex toys are…