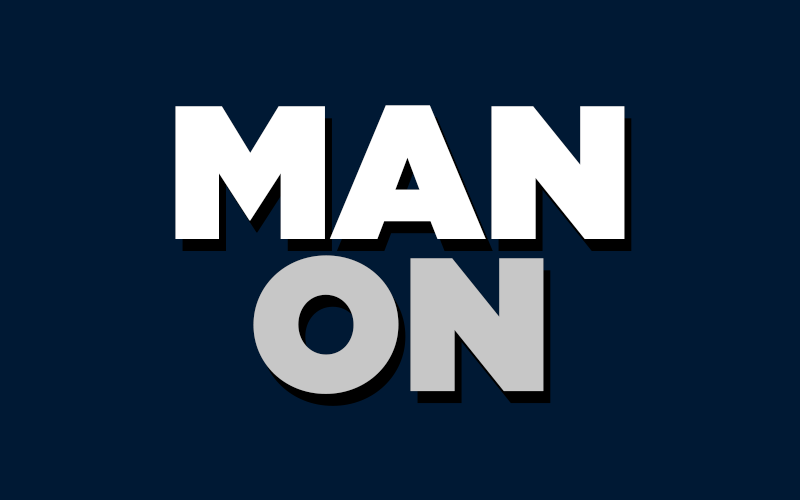 Hello and a very warm welcome to Man On.
As we're all aware, the world has gone in a very strange direction in recent times. Slowly but surely, just about everything seems to offend just about everyone, and the world of modelling has very much been a target for the fun police in this regard. So-called campaigners tell us models shouldn't be allowed to model, because apparently they know better than anyone else.
We couldn't disagree more with these self-righteous bores. We live in the real world and know there are countless people who love modelling and millions more who appreciate their work. If you agree with us, we warmly invite you to join the Man On movement.
Our aim is to be the new home for news, interviews and features from your favourite models across the globe, helping to keep you up to date with everything you want to know. We hope to provide you with pictures, videos and words you want to see, watch and read as often as possible.
We would really appreciate your support along the way. So if you could please follow our social media channels (likes and retweets will always be welcome!) and tell your mates to get on board as well, that would be brilliant. The accounts are below, just tap to open and hit the like/follow buttons:
And girls: if you would like to feature on the site, please drop us a line at hello@manontoday.com – we'd be delighted to help.
Thanks once again for visiting and we hope you stick around. We will never cease to be proud of what we're standing up for and it would be great to have you along with us for the journey.
Cheers,
Man On
Emma Glover teases 2020 calendar with a very peachy snap
The winter nights are getting longer and colder, but you can still rely on the one and only Emma Glover to get you feeling a little hot under the collar.
What are the advantages of this? Well, the benefits are twofold: one, you save a bloody fortune on heating bills, and two, we all get more Glover in our lives.
The glamour legend has been lighting up her Instagram recently, treating followers to eye-popping videos such as these…
But it's her latest post which brought with it truly great news. Captioning the very peachy snap of her derrière, Emma revealed she would be shooting her 2020 calendar this Friday…
Admittedly, shy of living on a diet made up exclusively of Big Macs and milkshakes (something we'd happily take on), we're not sure we're able to help with Emma's request for help. But we'll certainly be counting down the days until we can get our hands on the calendar.
2020 just got a lot more exciting.
New to Man On? Make sure you're following us using the links below for the latest model news, pictures and video…
Instagram
Twitter
Facebook
Robyn James makes her scintillating Page 3 debut
So, did you take our advice?
Last month we introduced you to newcomer Robyn James and told you to get following her quite wonderful Instagram account.
We predicted a very big future for the 20-year-old stunner – and it hasn't taken long for that to come to eye-popping fruition.
Just four weeks on from that article and Robyn has not only added over 1,000 followers (Ah, so it looks like many of you did follow our advice!) but has now made her stunning Page 3 debut!
The Yorkshire beauty made her bow in the Daily Star on Friday 16 August, as you can see here:
After going nationwide, we grabbed an exclusive quick word with Robyn, who said:
"I'm so happy to make my Page 3 debut. It really is a dream come true! The response has been amazing, and hopefully this will be the first of many appearances. If people can keep emailing the Daily Star, they'll have no choice but to have me back!"
You heard the lady, folks – get emailing! And in the meantime, make sure you're following Robyn if you aren't already. Trust us, you won't regret it…
New to Man On? Make sure you're following us using the links below for the latest model news, pictures and video…
Instagram
Twitter
Facebook
Hannah Palmer's swimming pool bikini video will blow your mind
Today's absolutely-must-watch-otherwise-you're-missing-out-on-life video comes from the sensational Hannah Palmer.
The 21-year-old beauty, who hails from Arizona in the good ol' US of A, is an absolute must follow on Instagram when you consider she posts content like this on a daily basis:
Today it's her work as a promotional model that has got her 800k+ followers frantically double tapping their screens.
In her role as an Elite Model for energy drinks company Bang Energy, Hannah shared a "good vibes" swimming pool bikini video earlier today.
Check out the video below. It's little wonder it has already raced to over 200,000 views…
Now if you'll excuse us, we're off to track down a nice, cold can of Bang. Whoever said marketing like this wasn't effective?!
New to Man On? Make sure you're following us using the links below for the latest model news, pictures and video…
Instagram
Twitter
Facebook